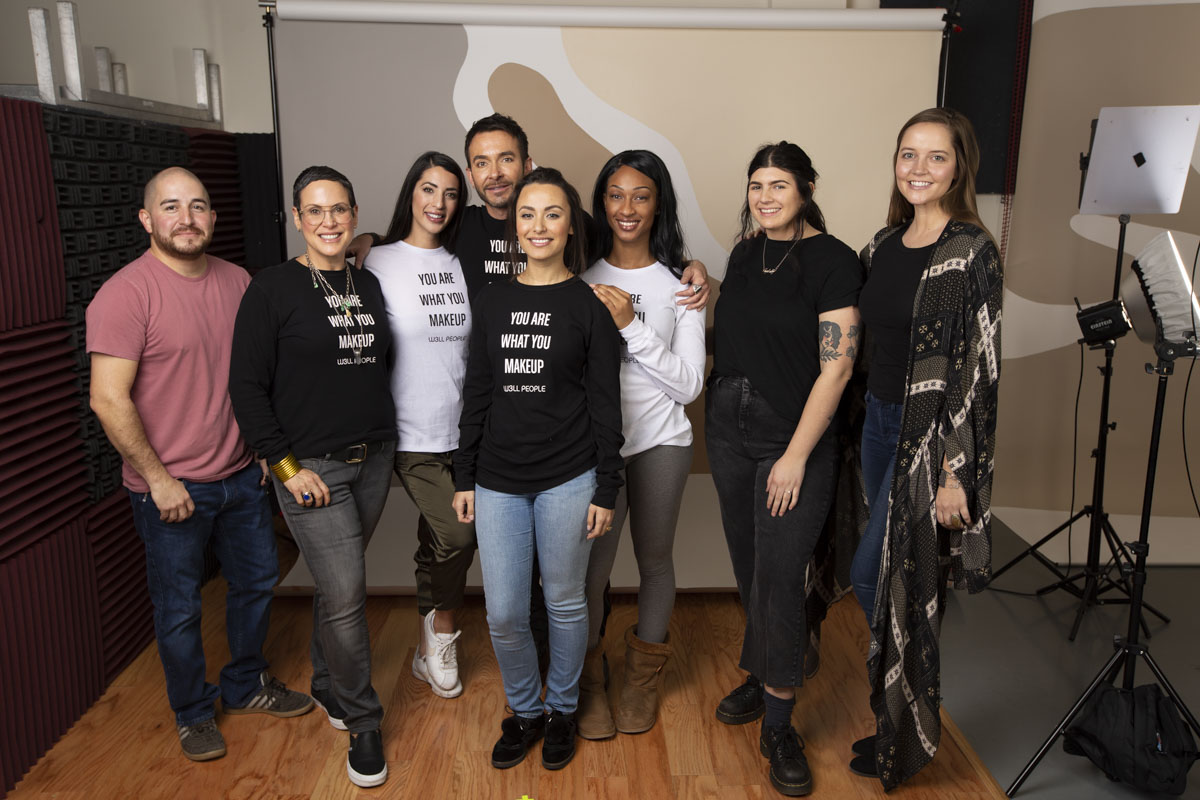 "I've been working with Jonathan Tercero and Narrative Media for over 11 years and it has been a pleasure with every project big or small. From initial concept to the final product it's a fun atmosphere with professional results. I look forward to collaborating with Jon and Narrative for years to come."
/ Kyle Moore - AVP of Marketing at State Employees credit union /
"Narrative Media gets the job done! Jonathan and team are always professional, creative and collaborative. I'd highly recommend them for any photography or video project!"
/ Sarah Sims | Marketing and Operations, W3LL PEOPLE /
Great design is only the beginning ….it is the richness of the photography that brings the work to life by capturing the essence of the details. Jonathan and the Narrative Team have played a key role in helping us tell our residential and commercial stories over the last four years. They continually offer creative ideas that greatly contribute to the finished product. Narrative Media is always willing to work around our tight client schedules and produce outstanding work for HVL Interiors and our clients.
/ -Heather Van Luchene, Steffany Hollingsworth & Gary Hahs - hvl interiors /
"I thoroughly enjoyed working with Narrative Media on the recent shoot for my first book cover! They were professional, creative and FUN, which is a pre-requisite for my work. Have Fun, Help People, Visual Creativity! Many thanks!"
"The team over at Narrative Media, in Santa Fe, created this great video with some amazing information for all of your local business owners. Be sure to follow their company for some helpful news and great services!
PS: if you need video or photography services for your local business, you won't find a better company to work with!"
/ ryder - Graphic Designer /
"From the first moment I met with Narrative Media, they were excited about working me and eager to make sure we were on the same page in terms of how we wanted to present my company, Flying Duchess. I was impressed with there attention to detail and I cannot tell you how many times people have looked at their photographs and were impressed with how beautiful they came out. Repeatedly, I have been told how important it is to have professional photography to represent your products and I wholeheartedly agree. Thank you Narrative Media and I look forward to working with you in the future."
/ Alexis Dudley - Owner of flying duchess apparel /
"Photographing jewelry successfully takes a pretty specific skill-set, and we at Marc Howard Custom Jewelry Design have been consistently pleased with the results—creative, colorful, and appealing—by Narrative Media. And with too much on our plates running our business sometimes, we're grateful to be able to rely on Narrative Media to keep our photos readily available on social media for us. Working with them is one of the easiest business relationships we have, and after 25+ years in business in Santa Fe, that's saying a lot."
/ Candelora Versace - Marc howard custom jewelry /